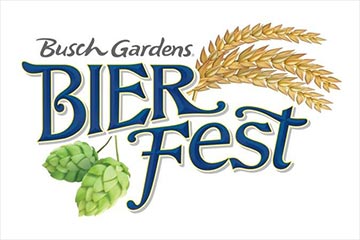 Busch Gardens' Bier Fest
Date: August 13, 2021 - October 31, 2021
Place:
Busch Gardens
Address: 10165 McKinley Dr, Tampa, FL 33612
Tickets:
Buy Tickets
Website:
Busch Gardens' Bier Fest
Social Media:




Each weekend from August 13 to October 31, 2021, explore craft beers from local breweries, across the country and around the world! Bier Fest is back at Busch Gardens! Sip and savor seasonal favorites and NEW brew-inspired dishes featuring fall flavors from 16 culinary cabins at one of Florida's most spacious outdoor theme parks. In addition to enhancing the park's already strict health and safety measures, capacity will be significantly limited to create even more open space for guests to enjoy Bier Fest. From local craft brews, to interesting international delights and unique snacks and meals, park guests can explore new and returning Bier Fest cabins throughout the physically distant, open-air festival area.
Busch Gardens' Bier Fest Videos
Busch Gardens' Bier Fest Map