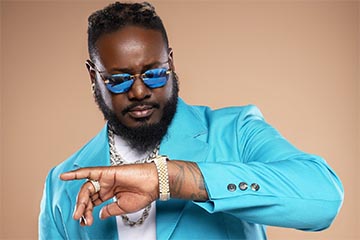 T-Pain
Date: May 24, 2022
Time: 7:00 PM
Place: The Ritz Ybor
Address: 1503 E 7th Ave, Tampa, FL 33605
Price: Starting at $61.00 and subject to change.
T-Pain is performing at The Ritz Ybor in Tampa, Florida on Tuesday, May 24, 2022 at 7:00 PM.
T-Pain, is an American rapper, singer, songwriter and record producer. Throughout his career as a singer, T-Pain popularized the creative use of the Auto-Tune pitch correction effect, used with extreme parameter settings to create distinctive vocal sounds. His success with the effect has influenced several other major artists to adopt it as well, namely Snoop Dogg, Lil Wayne, Kanye West, Future and Travis Scott, among others. After signing with American singer Akon's Konvict Muzik, T-Pain subsequently founded his own vanity label imprint, Nappy Boy Entertainment, established in 2005. T-Pain has earned two Grammy Awards from 12 nominations and is featured on more than 50 chart topping singles.
T-Pain on Spotify
T-Pain Videos
The Ritz Ybor Map