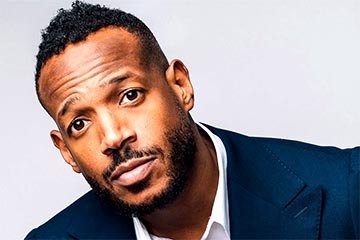 Marlon Wayans
Date: August 7, 2022 - August 9, 2022
Place:
Tampa Improv
Address: 1600 E 8th Ave C-112, Tampa, FL 33605
Price: Starting at $90.00 and subject to change.
Tickets:
Buy Tickets
Comedian and actor Marlon Wayans is performing at the Tampa Improv in Tampa, Florida on Sunday-Tuesday, August 7-9, 2022.
Marlon Wayans is an American actor, comedian, writer, and producer. Wayans began his career portraying a pedestrian in I'm Gonna Git You Sucka (1988). He went on to regularly collaborate with his brother Shawn Wayans on The WB sitcom The Wayans Bros. (1995–1999), and in the comedy films Scary Movie (2000), Scary Movie 2 (2001), White Chicks (2004), Little Man (2006), and Dance Flick (2009). Wayans had a dramatic role in Darren Aronofsky's critically acclaimed film Requiem for a Dream (2000), which saw his departure from the usual comedies.
Wayans has appeared in other films including Norbit (2007), G.I. Joe: The Rise of Cobra (2009), The Heat (2013), A Haunted House (2013) and its sequel A Haunted House 2 (2014), Naked (2017), Fifty Shades of Black (2016), Sextuplets (2019), and On the Rocks (2020). He partnered with Randy Adams to create What the Funny, an online destination for urban comedy. Wayans created the comedy competition television show Funniest Wins, which aired on TBS in 2014. Since 2014, Wayans and his brothers have been traveling the U.S. with "The Wayans Brothers Tour". In 2017, he began starring in his own NBC sitcom Marlon, which ran for two seasons.
Marlon Wayans Videos
Marlon Wayans Map